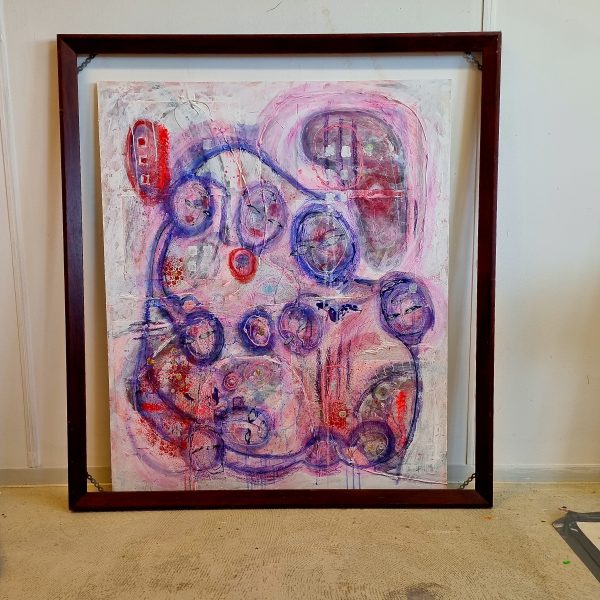 Schilderijen maak ik van acryl-verf.
Deze verf combineer ik vaak met andere materialen. Dat kan van alles zijn. Touw, zand, glas, steen. Ik verwerk het op een manier zodat alles in harmonie is met elkaar.
Mijn inspiratie haal ik uit mensen om mij heen of tijdens het reizen. Een gesprek, ideeën uitwisselen, het zijn manieren om tot een beeld te komen. Wanneer ik de krant lees of het journaal kijk, kan een onderwerp mij raken. Dit zet mij ook aan tot het maken van een tekening of schilderij.
De mens-figuren in de schilderijen zijn vrij geabstraheerd. Zonder herkenbare gezichten.
Verborgen symbolen gebruik ik regelmatig. Het moet spannend zijn om naar te kijken en te ontdekken. Kenmerkend zijn de vele (transparante) lagen over elkaar heen.
Onderstaande doeken heb ik in 2018/2019 gemaakt. In het atelier zijn er meer te zien.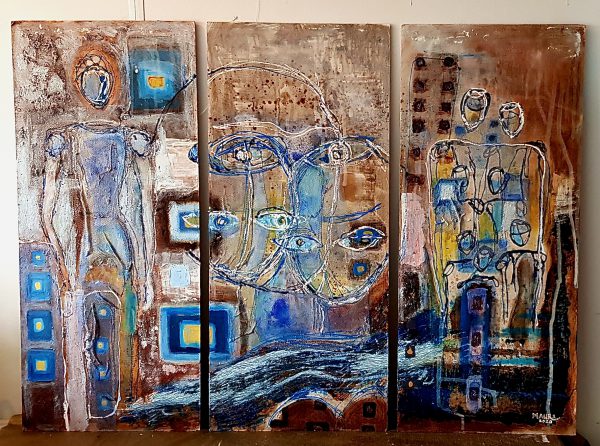 Heb je belangstelling voor een schilderij? Of wil je meer van mijn doeken in werkelijkheid zien? Je bent welkom en er is goede koffie. 🙂
Via het contact formulier kun je mij bereiken, of via maureenba64@gmail.com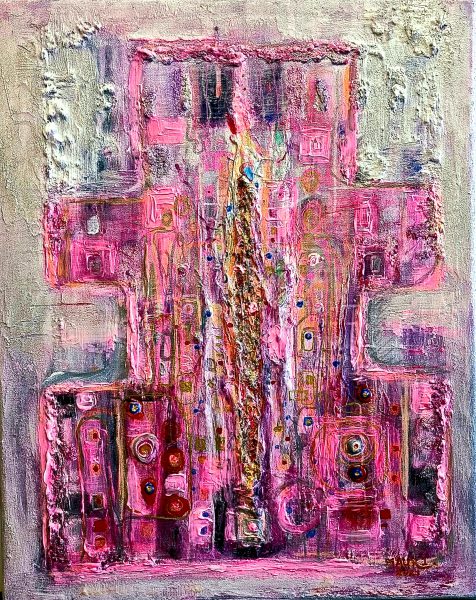 De getalenteerde pianist Margin Alexander uit New York heeft mijn bovenstaande schilderij muzikaal omlijst. Prachtig hoe hij zich heeft laten inspireren door het werk en de schilderijen van andere kunstenaars.
Het schilderij " Sugar Square" komt na 18.53 minuten aan de beurt.